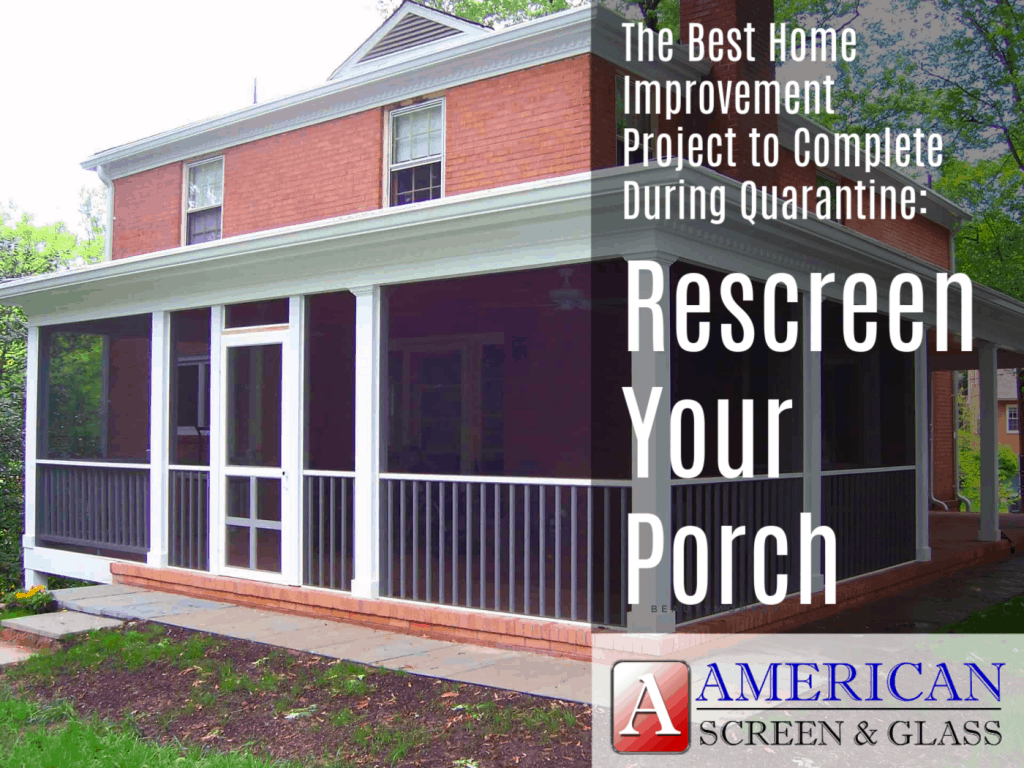 Due to the novel Corona virus, many of us are not venturing too far from home. If you've been waiting to rescreen your porch, now is the best time. Not only will rescreening your porch give you more protected outdoor space, but it will help you enjoy relax and enjoy the change of the seasons without worrying about insects.
But even better than that, this is a wonderful home improvement that can be done without the contractor setting foot inside your home! The entire process can be completed without coming into contact with any of our employees. We can provide several different options depending on the style of porch you currently have: Florida panels, screen panels, and standard rescreening with Super Screen mesh. We can also provide new porch doors or rescreen your existing ones depending on their condition.
Let us bring over 26 years of experience to work for you from the safety and security of your own home and provide you with more space to enjoy your morning coffee, yoga, homeschooling, evening happy hour, dinner outside, or family game night!
Check out some examples of some of the beautiful screen porches we have done for our satisfied clients here.