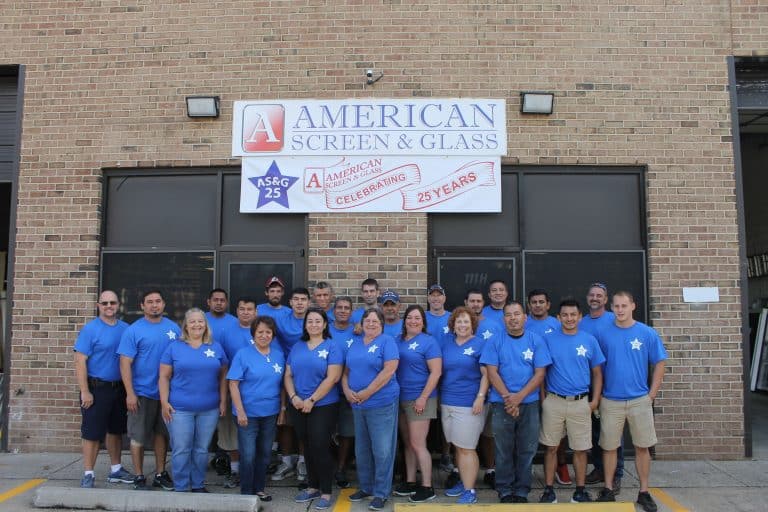 We, at American Screen & Glass, are proud of the service we provide to our customers. We are even prouder to announce that we are celebrating 25 years in business!
Our customers know that when you choose to work with a company that has been in business as long as we have, there are some perks:
We employ experienced estimators, installers and office staff who all work directly for us, at American Screen and Glass. That way you always know who exactly is coming into your home or business.
Our business was built by word of mouth. Our customers' testimonials are the best kind of advertisement.
We have spent 25 years making relationships with the best suppliers and vendors that allow us to give our customers the best products at the best value.
We know what works best from experience; from how to fix fogged glass and ripped screen to how to safely transport materials in our American Screen and Glass trucks and vans.
Though we have expanded over the years, American Screen & Glass is still in the same easily accessible location so you know where to find us.
We can't thank our customers and community enough for the past 25 wonderful years! We couldn't have done it without you! We will continue to do what we do best and cannot wait to help all our returning and future customers with all of their future needs.