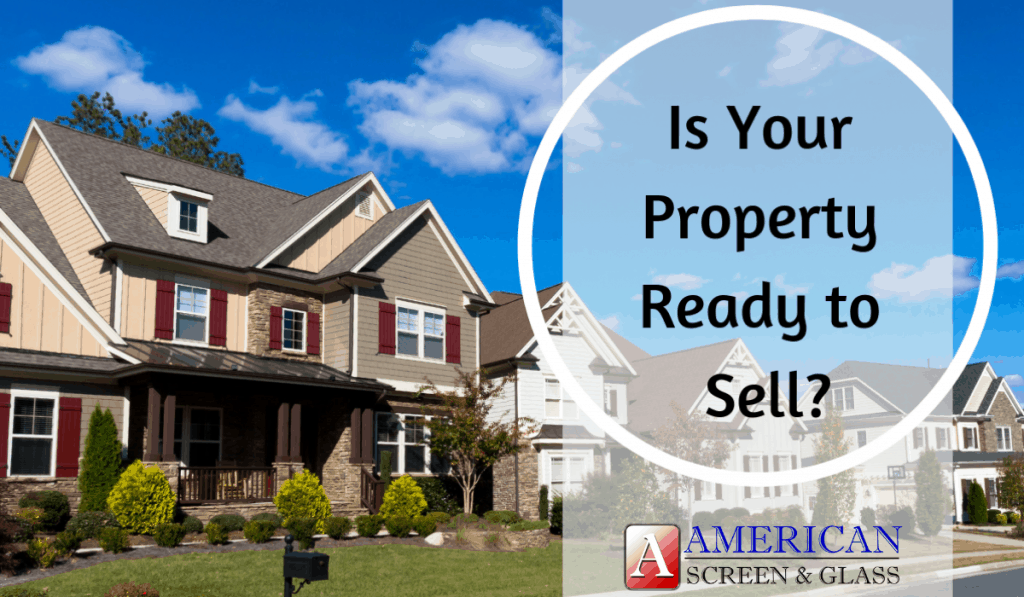 How to Make Sure Your Property is Ready to Sell?
What do you need to do to make sure your property is ready to sell? It may be cold, and it may not feel like Spring, but the housing market is heating up. Are you selling your home or investment property? It's a good idea to make sure your doors, windows, and mirrors are in good repair before a potential buyer or home inspector walks through your home. Before you list your home for sale, American Screen & Glass can create a free estimate and make any necessary repairs so your home or property can look its best and sell at the highest value possible.
Here's a list of what to repair before you list your home or property for sale:
Fogged insulated glass windows (due to broken seals)
Windows that won't stay up when opened
Windows that don't lock properly
Windows that don't tilt properly
Broken glass in windows and doors
Torn, damaged, or missing window or door screens
Patio screen doors that don't roll or that have holes in the mesh
Fogged glass door panels
Sliding glass doors that don't roll properly
Broken mirror glass
When a potential homeowner sees any of these things, what they're really seeing is reasons not to buy your home or property. Fogged windows and broken glass translate to higher energy costs. Broken window locks and sliding glass doors translate to possible security issues. Broken mirrors and screen rips and tears translates to more the potential owner has to take care of when they take ownership of the home. Don't put the burden on the potential homebuyer. Put the burden on us to make sure your property is ready to sell! At American Screen & Glass, we have 25 years of experience making homes look their best in Loudoun County, Va. We truly enjoy working with our customers from start to finish. We're looking forward to our next 25 years helping our customers with their glass, screen, and mirror needs.
If you think your home needs some TLC before you list it, click here to fill out our easy contact form. We look forward to working with you!