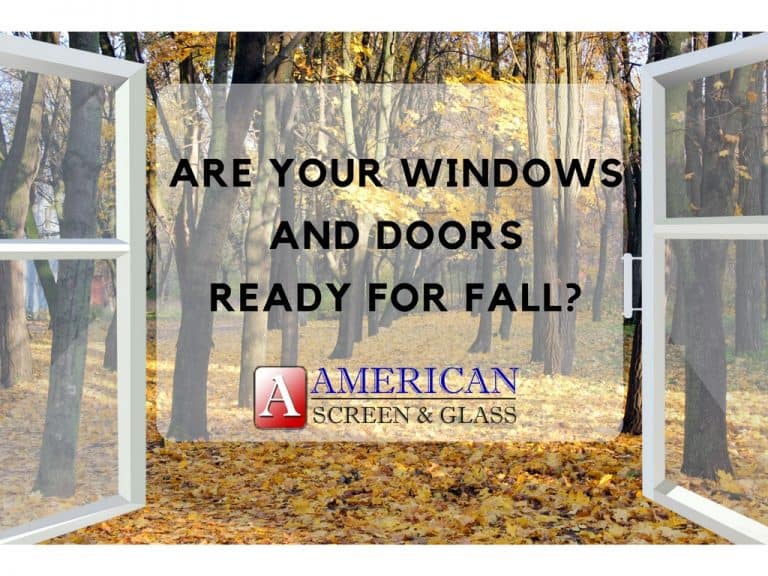 Vacations are over, school is starting, and cooler weather is just around the corner.
Did spring and summer kept you busy? Now is your chance to get your windows and screens fixed so you can enjoy the beautiful fall air! American Screen & Glass is here to help you get ready to enjoy Fall.
Are your windows and doors are ready for Fall:
American Screen & Glass has been in business for 25 years and is ready to help you get your doors and windows ready for Fall and we are only a phone call (or click) away.
Call or contact us today for your free estimate!